Ciudad de los Autobuses y Pintura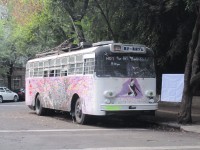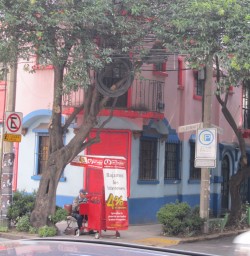 NAFTA City (like my own),
but suffering opposite effect.
Mine: empty, of factories moved south.
Theirs: full, of the emptied countryside
intensifying and extensifying up the mountains.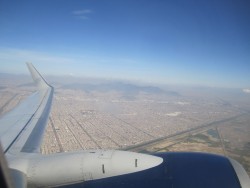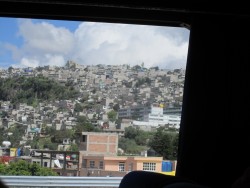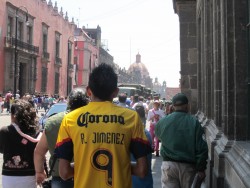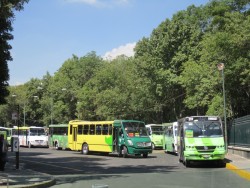 City of Shrines,
forgetful of Mother Courage's wisdom:
"You think God provides/
But you've got it wrong."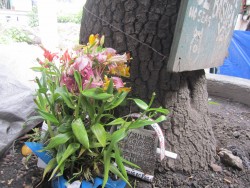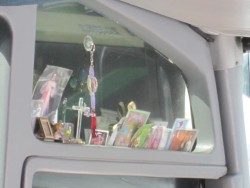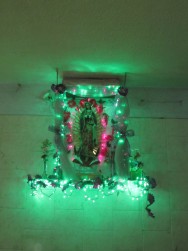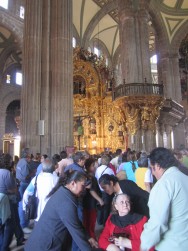 Work provides.
Everyone busy about the ceaseless toil
of subsistence retail:
Nortena's and ranchera's on the buses and metro,
pensetswavypencilsreadingglassescdscandyapples
solo diez pesos,
the poorest selling to the merely poor.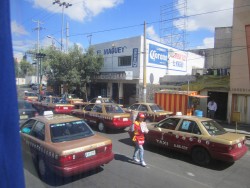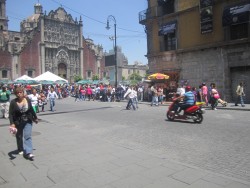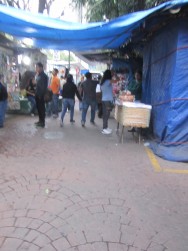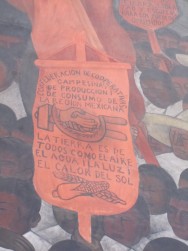 City  of life unregulated,
no stop sign geometry of avoided collisions.
Eating  beneath tarps
the tacos or tortas
sold by smiling if haggard women,
while in a distant plaza,
old, fragile bodies dance with grace.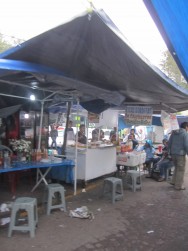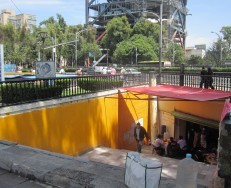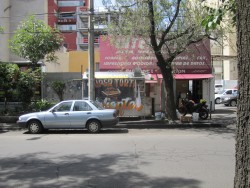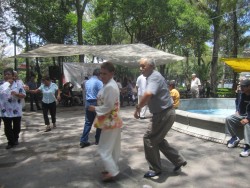 City of exhaust gas and grit,
but moreso the laughing colour
that softens hard life.
We are too clean and complaining.
One learns that life needs some dirt
in order to be enjoyed.